Why an online exercise program?
Accountability, motivation and progress made SIMPLE.
Forget going to the gym, with an online exercise program you can regain your strength and fitness in the comfort of your own home at a time that suits you and your family. Workouts are designed specifically for YOU and your unique situation. As a busy mum herself, your coach will provide you with the tools to ensure success, no matter what obstacles motherhood might throw your way.
There are 2 options currently available – 6 week Mum-Fit Program and Monthly Coaching.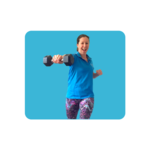 Empowered Mumma Coaching
Lack of time and motivation are no longer an issue when you become an Empowered Mumma. Not only will you be given the support and guidance to improve your strength and fitness but your coach will also provide you with strategies to ensure you can reach your goals and live a healthier lifestyle with ease.
What's included:
Personally customised programming tailored to your goals
Personally customised habits of fitness, nutrition and self care for a holistic approach to health
Home based workouts accessed via a free app
Fortnightly check-ins with your coach for accountability
Empowered Mumma Coaching is perfect if want a program personalised specifically for you or you require that extra push to get you moving in the right direction towards success.
Investment: ranging from $150-250/month.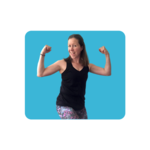 Mum-Fit 6 Week Program
Regain your strength and fitness with this safe return to exercise program which focuses on nurturing your body and guiding you safely back to exercise with short, effective workouts you can do in the comfort of your own home at a time that suits you.
What's included:
Pre-designed workouts (3x/wk) to be completed at a time that suits you
Tips for healthy fitness, nutrition and self care habits
Home based workouts accessed via secure web portal
Access to Empower Me Fitness Members Facebook Group for support, motivation and accountability
This program is perfect if you are motivated to exercise but aren't sure where to start. It's a great foundation and suitable whether you are 6 weeks or 6 years postpartum!
Investment – $129