Why an online exercise program?
Accountability, motivation and progress made SIMPLE.
Forget going to the gym, with an online exercise program you can regain your strength and fitness in the comfort of your own home at a time that suits you and your family. Workouts are designed specifically for YOU and your unique situation. As a busy mum herself, your coach will provide you with the tools to ensure success, no matter what obstacles motherhood might throw your way.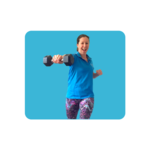 Empowered Mumma Coaching
Lack of time and motivation are no longer an issue when you become an Empowered Mumma. Not only will you be given the support and guidance to improve your strength and fitness but your coach will also provide you with strategies to ensure you can reach your goals and live a healthier lifestyle with ease.
What's included:
Personally customised programming tailored to your goals
Personally customised habits of fitness, nutrition and self care for a holistic approach to health
Home based workouts accessed via a free app
Fortnightly check-ins with your coach for accountability
Empowered Mumma Coaching is perfect if want a program personalised specifically for you or you require that extra push to get you moving in the right direction towards success.
Investment: ranging from $200-300/month.
Frequently Asked Questions
How does online coaching work?
Online training/coaching is a generic term for personal training provided via the internet. There are many different ways online training can be provided. At Empower Me Fitness, Online coaching is provided primarily via our app. Within the app, you will have access to your own personalised program. You receive reminders to do and log your program activities. Your coach will be monitoring your progress and checking in with you regularly. You also have the option of check ins via phone/zoom for added accountability and motivation. 
How is online 'coaching' different to online 'training'?
At Empower Me Fitness, we believe in the long term success of your health and fitness. We want you to get off the diet/exercise rollercoaster and the 'all or nothing' mindset to health and fitness. Life is busy. We will always have competing demands and it is easy to prioritise others over ourselves. 
'Training' (or exercise) is only part of the picture. Online 'coaching' is a broader holistic approach, taking into consideration not only movement, but nutrition, rest, self care, mindset and environment as well as social aspects. We provide the tools to balance all aspects of health and fitness and empower you to confidently make positive decisions to keep you moving forwards towards your goals. 
How much does it cost?
Online Coaching is an affordable way to receive specialised instruction and coaching. We recognise that everyone is unique. Each individual has their own unique history, goals and environment. Understanding and working specifically with your uniqueness is what leads to ongoing and long term success when it comes to your health, fitness and lifestyle. The cost of your unique program will depend on a number of factors, which will be discussed in your first call with your coach. 
"I chose to do the online Foundation Fitness course as a way to incorporate fitness into my busy schedule in the comfort of my own home because I could not make it to any classes. I love the workouts because they are short but effective and they give you flexibility to fit them into your day. The focus on core stability is one of the major positives for me to regain strength after having children. I highly recommend the course to anyone looking for safe, effective and flexible workout options."
I liked the flexibility of the online program. It provided me with reminders to work out, work outs that were short and achievable and lovely non-judgemental support.
"I found the programme easy to follow and a good basic work out that's non complicated so perfect to get back into exercise or starting fresh." (6 Week Mum-Fit Program)
The app was awesome, the exercises were nice and short and easy to fit into a busy day.
The program was simple to follow, easily adjusted exercises to suit abilities.
"I liked the ease and convenience of the Mum-Fit program. The workouts are quick and easy to do in the comfortable of your own home. I found the best time for me was once the kids had gone to sleep for night I'd quickly do my workout and then enjoy rest of night feeling better for having worked out. I also liked that I could trust that the workouts were safe for post pregnancy and they were about easing back into working out rather than pushing too hard too fast.." (6 Week Mum-Fit Program)
"I have been with Empower Me for 3 terms with a weekly work out and then I decided to join the Mum-Fit Programme. It was a great way to motivate myself to ensure I workout more at home rather than just the once a week catch up to suit my lifestyle with 2 busy kids. The videos and exercises are simple and easy to follow and I always felt a sense of achievement after each work out. This is perfect for those mums wanting to get back moving, not just for the physical aspect but most importantly the mental health!!! "
"I loved the video explanations of exercises and the fact I could refer back to them. It was great to follow a programme developed for mums by a mum" (6 Week Mum-Fit Program)
It was so easy to use with it being on my phone and also it was tailored for me. You had created a great plan and it was so wonderful to be able to do the workouts at home. I felt stronger and also more on target with your programme and was able to work it around my day.