Next Postnatal Me event in:
Next Postnatal Me event in: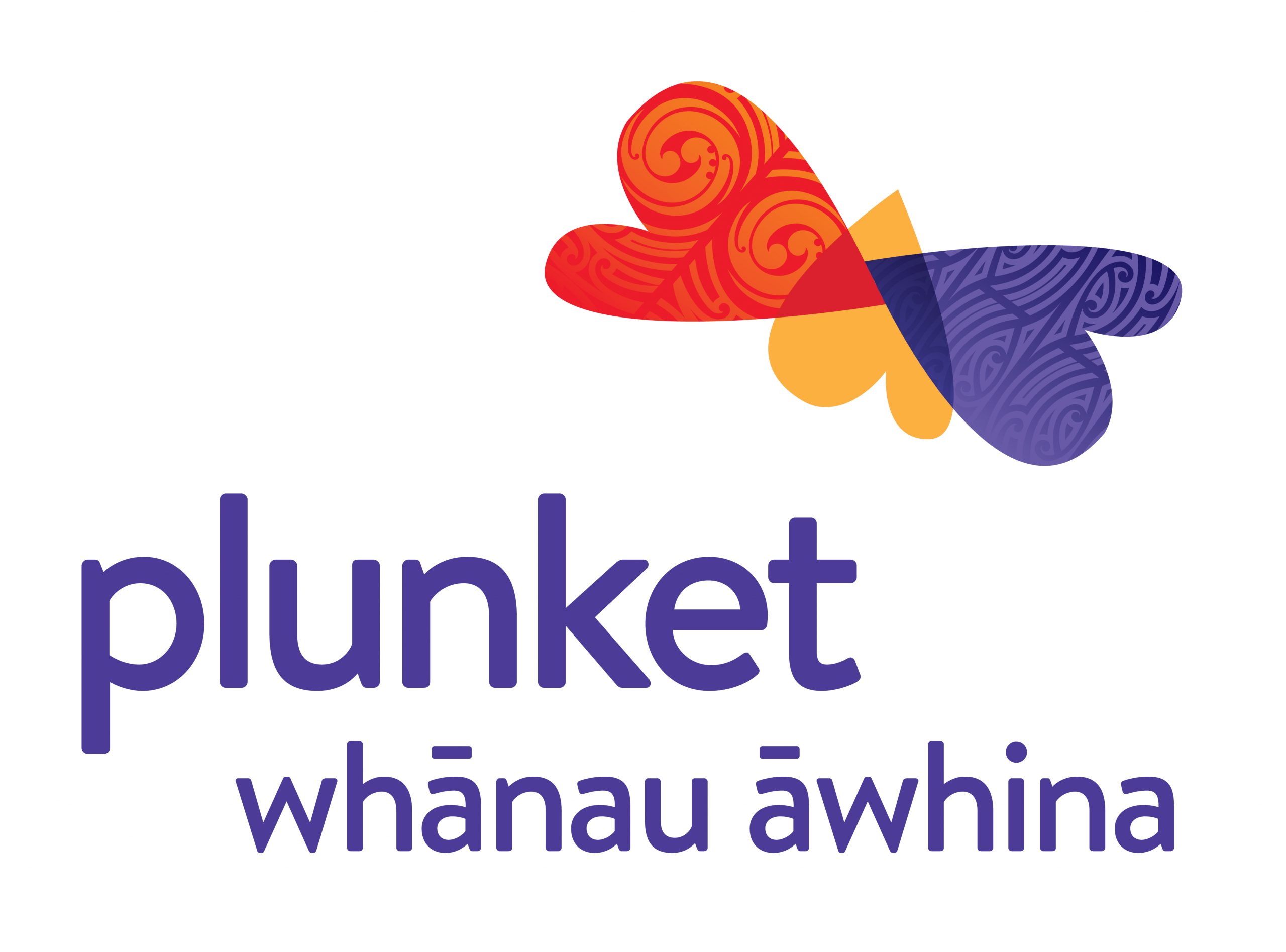 Plunket & Empower Me Fitness present…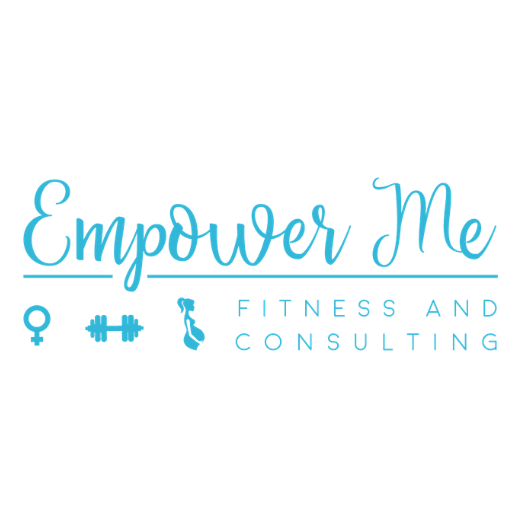 PostnatalME – Mum's Health Expo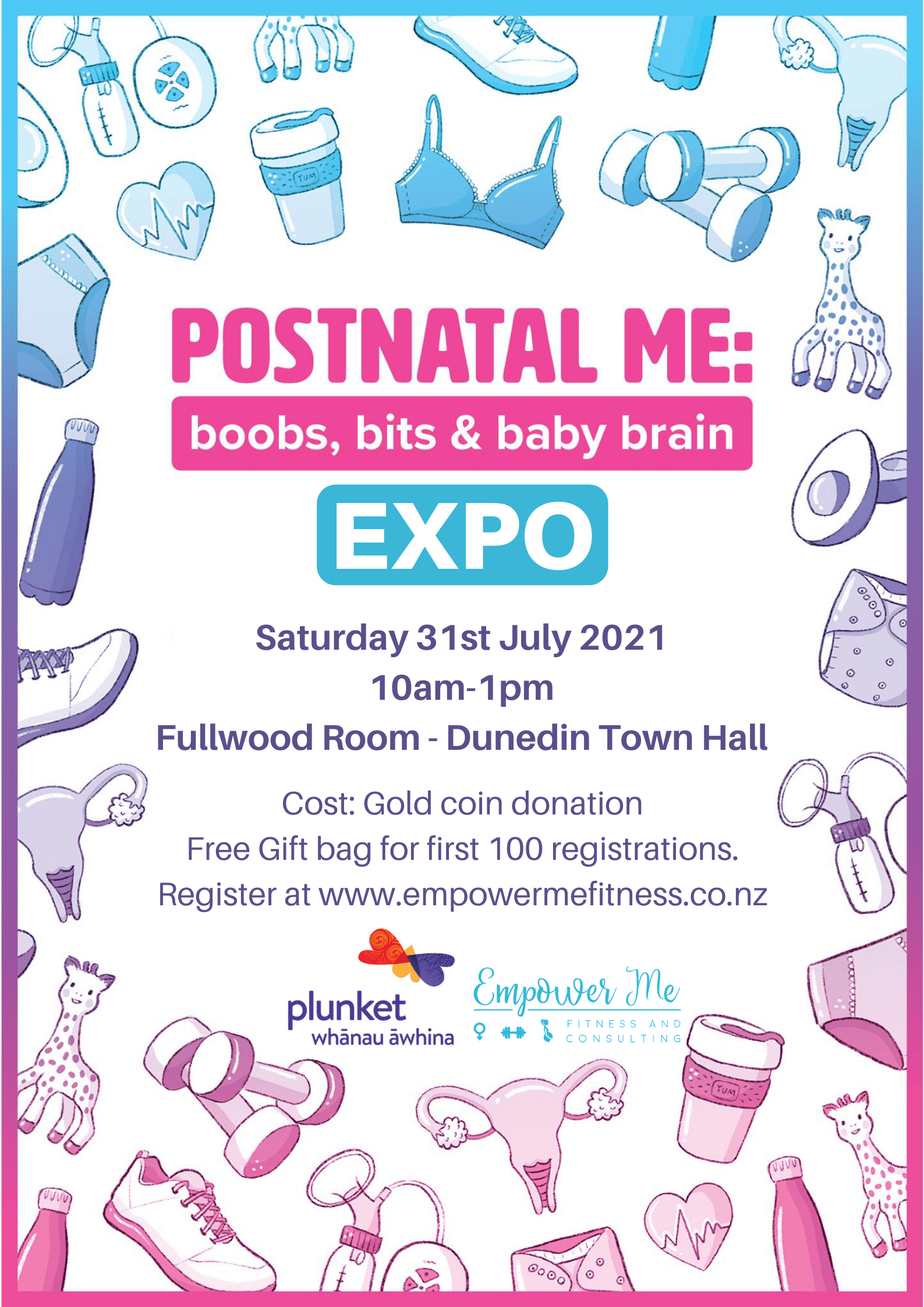 PostnatalME: boobs, bits and baby brain – A guide to health & fitness postpartum.
Taking care of yourself allows you to best care for your baby & family. This event aims to inform mums-to-be of how to look after YOU in the postpartum period (4th trimester).
From mental health to pelvic health and everything in between, learn about what you can expect and the things you can do to take the best care of yourself. Our expert speakers will discuss a variety of topics including safe exercise, mental health, pelvic health, nutrition, breastfeeding, changes to your body & contraception.
You don't need to worry about forgetting all this either, you will receive info on the day to take home with you with all the relevant resources to help you seek out any help you may need following birth.
When: Saturday 31st July
Where: Fullwood Room – Dunedin Town Hall
Time: 10am-1pm.
Speakers:
Caren Van Gastel – Empower Me Fitness – Caren is a Mum of 2 and is passionate about helping mums understand their changing bodies and exercise safely through  pregnancy, postpartum and beyond. Following her own experiences with pelvic floor dysfunction, she has a special interest in pelvic health and loves helping and supporting other women with pelvic floor dysfunction navigate exercise and daily life. Caren will be speaking on safe postpartum exercise and pelvic health.
Jennifer Douglas – JumpStart Nutrition – Jennifer is a children's Dietitian at Jumpstart Nutrition who helps families navigate healthy eating when food allergy/intolerance, gut problems, fussy eating and busy lives add to the challenge of eating well. Jenny is a mum of two active kids and she loves helping children and parents have more energy and wellness with good food.
Victoria Taylor – GP, Aurora Health – Victoria is a mum of 3 and a general practitioner who loves seeing mums and bubs! Before her general practice role she worked for six years in obstetrics and gynaecology.  She is passionate about supporting mums through the massive changes pregnancy, childbirth and parenting bring about.  She will be giving a brief overview of some key health things GPs can support mum's with after giving birth.
Su Miller – Plunket – I am a Registered Nurse and Plunket Nurse, wife and mother. Having 3 children taught me about the rewards and challenges of parenting, and developed my passion and commitment to supporting parents' parent and connect to and enjoy their gorgeous babies! I have worked in Plunket in the Greater Green Island area for the last 10 years, and over the last 18 months co- facilitated "Ways to Wellness" groups focusing on maternal mental health and wellness. I look forward to chatting to you about the importance of your mental health, some strategies to help maintain this and early warning signs to watch for regards your emotional and mental health.
Exhibitors:
The following support services and organisations in Dunedin will be attending the event & sharing what they do to support Mums.
SPACE Program at Rainbow Preschool
Empower Me Fitness
Jump Start Nutrition
Consultancy House
Bellyful
Supergrans
Pregnancy Help
Dunedin Libraries
Plunket
Arai Te Uru
Pacific Trust
Catholic Social Services
Parent to Parent
Te Kaika
Otepoti Dunedin Carrier Library
Schedule:
10:00-10:15   Arrivals
10:15-10:20   Welcome
10:20-10:45   Dr Victoria Taylor – General Postpartum Health
10:50-11:15   Caren Van Gastel – Pelvic Health
11:20-11:45   Su – Mental Health
11:50-12:15   Jennifer Douglas – Nutrition
12:20- 12:45   Caren Van Gastel – Safe Postpartum Exercise
Gift bags:
We have 100 gift bags full of goodies and vouchers. These are available to the first 100 people who register. Register by clicking on the link below.