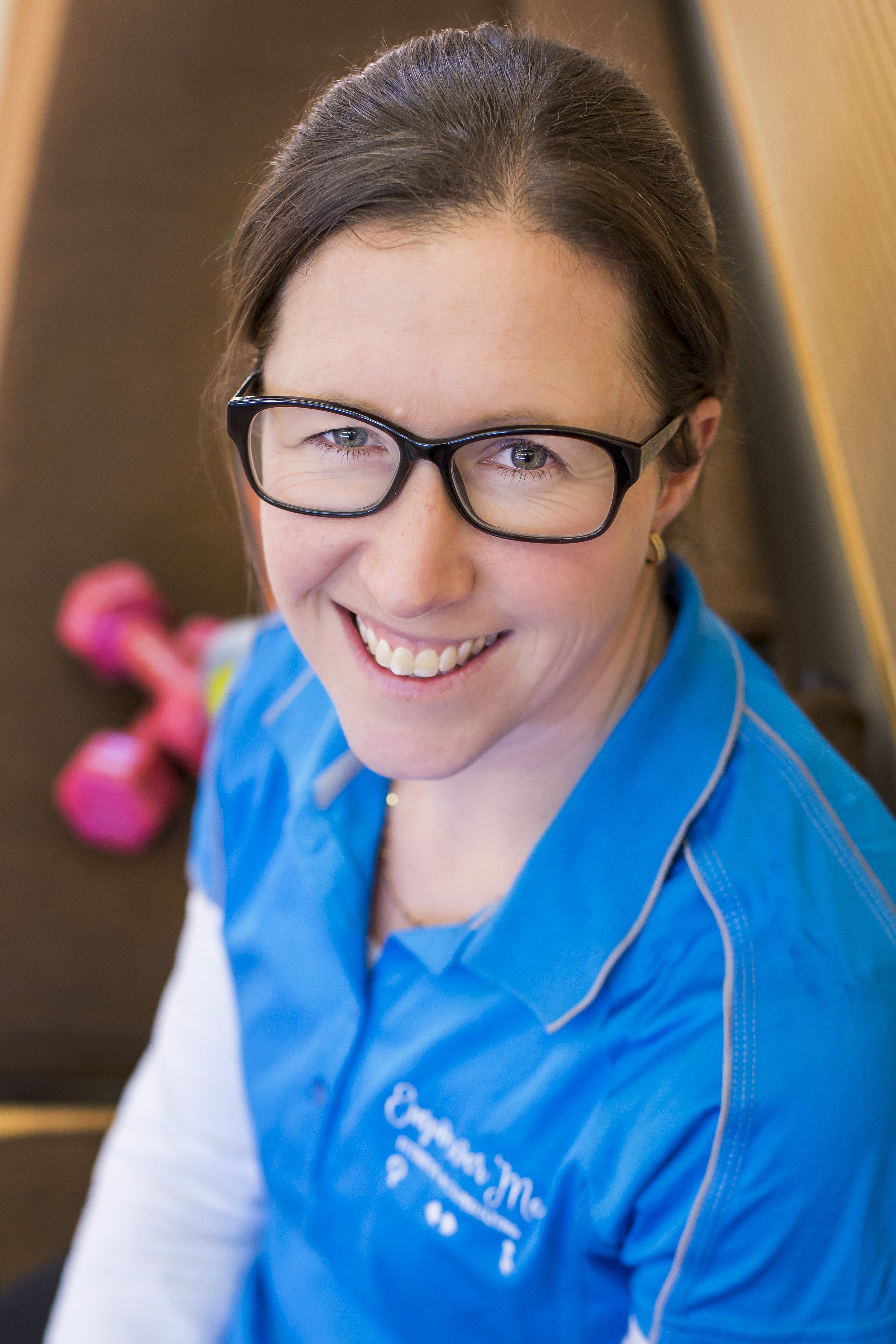 I'm a busy mum of 2 young boys originally from Sydney, Australia, but I now call Dunedin home. I have always been active, swimming competitively throughout school and I went on to study a Bachelor of Exercise Science at University. Over the past 15 years I have worked in both public and corporate gyms, health care administration and been involved with coaching swimming, hockey and running.
I started Empower Me Fitness & Consulting after going through my own pregnancy and postpartum journey. I found that there was a lack of information available for pregnant and new mum's as to what exercise you CAN do during pregnancy and in the postpartum period. I was given the opportunity to instruct pregnancy and postpartum exercises classes and I haven't looked back.
I am passionate about providing women with the right knowledge, environment and motivation to feel strong and confident, especially during pregnancy and after birth when so many changes are happening to your body and your life in general.
My aim is to educate women on the changes they experience during pregnancy and postpartum and how they can safely experience the many benefits of exercise during this special time of their life. I am constantly looking for ways to improve my knowledge and am currently undergoing further study relating to exercise and pelvic health, after going through my own experience developing Pelvic Organ Prolapse in the postpartum period.
Education
Bachelor of Exercise Science (2005)
Certificate III in Fitness (2003)
Pelvic Floor Piston: Foundation for Fitness (2017)
Certificate in Pregnancy & Postnatal Fitness (2018)
Diaphragm/Pelvic Floor Piston for Adult Population (2018)
Female Athlete: Ready for Impact (2019)
Pelvic Floor Focus Workshop (2019)
Pre & Postnatal Coaching Certificate (2019)
# of countries I've visited
# of countries I lived in


More Info
Phone: 0204 006 7441
Email:info@empowermefitness.co.nz