From Friday 3rd December, New Zealand will be moving to the Covid 19 Protection Framework (traffic light system). This means some changes in the way we interact and run classes at Empower Me Fitness.
In line with government requirements and guidance from Exercise NZ, we will be using Compulsory Vaccination Certificates (CVC's) for all in person interactions (classes or individual in person training).
To take part in any class or in person training session, I will need to see and verify (scan) your covid vaccine pass prior to participation. If you are happy for me to note down that I've scanned your pass and the date it was scanned then I won't need to do this again for 6 months.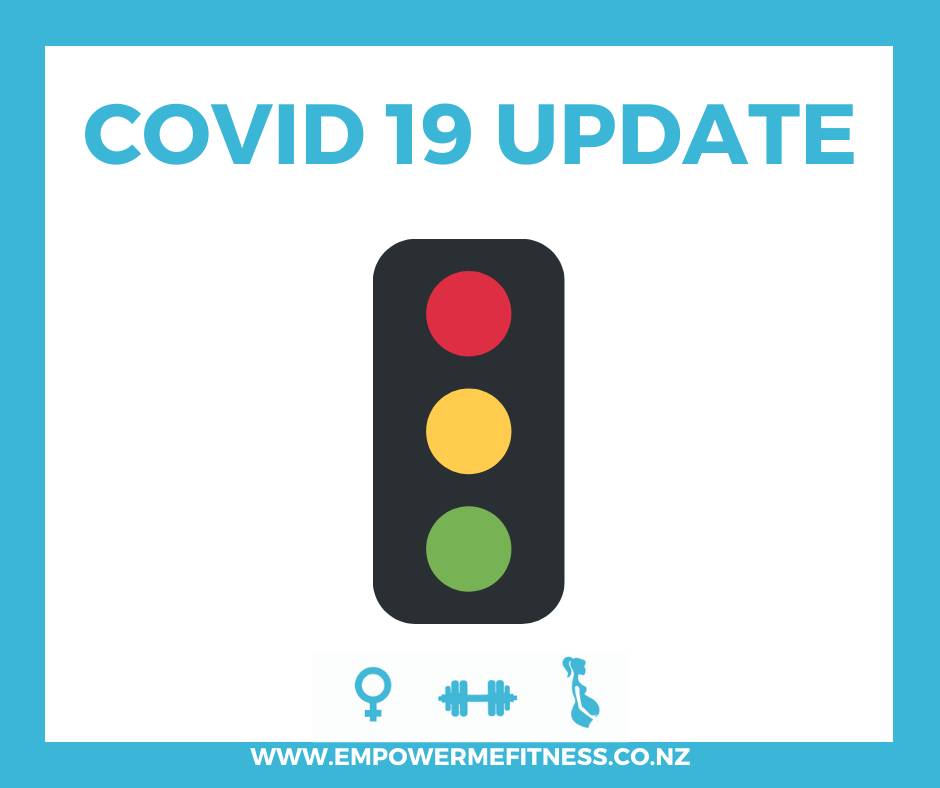 I understand that that the choice to get vaccinated or not is a personal one which I fully respect. I feel sad that this may exclude some people from being able to participate in classes in person and look forward to a time that we can welcome you back again. In the meantime, we fortunately have virtual/online options available so we can continue to support your health/fitness journey.
If you are affected by these new rules please do contact me to discuss your options. Our classes are now streamed and recorded via zoom and uploaded into the Empower Me Fitness hub or our personalised program might also be of interest to you. 
Thank you for your understanding and your patience.
Caren
Any questions? Please get in touch.
Please get in touch if you have any questions & I'll be in touch shortly.
Phone: 0204 006 7441
Email: info@empowermefitness.co.nz
Facebook: @empowermefc